#EmergingProud Success!
A huge thank you to the #EmergingProud team for putting on such an amazing series of worldwide academic screenings!  Under the leadership of our friend Katie Mottram (author of Mend the Gap), 16 cities participated in the first ever International #EmergingProud day.

With audiences participating as far away as England, Northern Ireland, New York, Germany, Finland, Iceland, Hungary, Romania, Brazil, Uganda, Australia and New Zealand, CRAZYWISE kicked off the day's discussion about how we can change the current medical paradigm not only here in the Pacific Northwest, but around the world.
With so many miles to cover, Kevin and Phil were only able to join the festivities in New York and London.
#EmergingProud: New York City
A few words from Kevin:
It was pure pleasure to be a part of the Q&A with our well known moderator and host, Sascha Altman DuBrul, one of the founders of the Mad Pride Movement and Icarus. Sascha called CRAZYWISE ' a stunning film that he wants to actively promote…a singular film and a message that could turn lives around.
Also on the Panel was the eloquent Issa Ibrahim, who spent 20 years locked up in a mental institution, now a published author talented musician and artist. Finally there was Peri Zarrella, the compassionate head of NYC's Hearing Voices chapter…all spoke about the need for change and beyond my expectations, passionately and publicly endorsed CRAZYWISE as genuinely important and ground-breaking.
#Emerging Proud: London
A few words from Phil:
Around one hundred and twenty mental health professionals, authors, professors and 'people with lived experience' collaborated. The group came up with ideas and action items intended to change the paradigm of our current method of diagnosis and treatment of severe mental emotional distress.
Following the film, a collaborative 'Open Space' meeting went on until the 8pm capped off with the screening of Katie's Emerging Proud film.
Thank you to everyone that made these events such a huge success and for inviting CRAZYWISE to be a part of such an important conversation!
Now that Kevin and Phil are back in Seattle, we're preparing for the film's world premiere!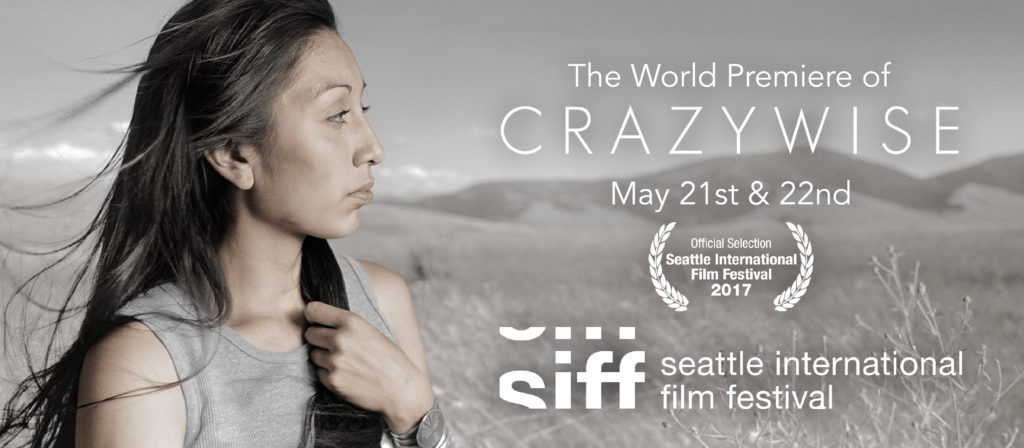 Sunday, May 21st at 1pm at the Majestic Bay Cinemas 
*Directors/Producers Phil Borges & Kevin Tomlinson in attendance
Monday, May 22nd, at 7pm at the AMC Pacific Place Cinemas,
*Directors/Producers Phil Borges & Kevin Tomlinson in attendance