Full-length Documentary Coming 2017!
Crazy…or wise? The traditional wisdom of indigenous cultures often contradicts modern views about a mental health crisis. Is it a 'calling' to grow or just a 'broken brain'? The documentary CRAZYWISE explores what can be learned from people around the world who have turned their psychological crisis into a positive transformative experience. Click here to see the extended trailer.
CRAZYWISE SYNOPSIS
What can we learn from those who have turned their psychological crisis into a positive transformative experience?
During a quarter-century documenting indigenous cultures, human-rights photographer and filmmaker Phil Borges often saw these cultures identify "psychotic" symptoms as an indicator of shamanic potential. He was intrigued by how differently psychosis is defined and treated in the West.
Through interviews with renowned mental health professionals including Gabor Mate, MD, Robert Whitaker, and Roshi Joan Halifax, PhD, Phil explores the growing severity of the mental health crisis in America dominated by biomedical psychiatry. He discovers a growing movement of professionals and psychiatric survivors who demand alternative treatments that focus on recovery, nurturing social connections, and finding meaning.
CRAZYWISE follows two young Americans diagnosed with "mental illness." Adam, 27, suffers devastating side effects from medications before embracing meditation in hopes of recovery. Ekhaya, 32, survives childhood molestation and several suicide attempts before spiritual training to become a traditional South African healer gives her suffering meaning and brings a deeper purpose to her life.
CRAZYWISE doesn't aim to over-romanticize indigenous wisdom, or completely condemn Western treatment. Not enery indigenous person who has a crisis becomes a shaman. And many individuals benefit from Western medications.
However, indigenous peoples' acceptance of non-ordinary states of consciousness, along with rituals and metaphors that form deep connections to nature, to each other, and to ancestors, is something we can learn from.
CRAZYWISE adds a voice to the growing conversation that believes a psychological crisis can be an opportunity for growth and potentially transformational, not a disease with no cure.
BLOG
The CRAZYWISE team would like to send out a huge thanks to all that were able to join our...

I'm often asked why I chose the topic of mental health for my first feature length documentary. My usual...

Ekhaya Esima reveals how a traditional healer reframed her experience which helped her find meaning, purpose, and healing through...
PRESS
Download the CRAZYWISE Press Kit, Postcard, Logo, and Press Images.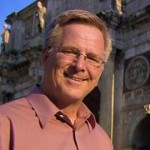 "Phil Borges' and Kevin Tomlinson's new documentary CRAZYWISE is a game changer. It's going to be an important step forward in starting the long overdue conversation on how we define and treat mental illness in America."
– Rick Steves, Travel Writer & PBS TV, NPR Radio Host.
April 30, 2016 | INTERVIEW with Phil Borges on Awakin
April 3, 2016 | INTERVIEW with Phil Borges on Eric Maisel's Future of Mental Health Series
September 20, 2015 | RECORDED TEDx TALK: A Traditional Approach to "Mental Illness" by Phil Borges at TEDxSanJuanIsland
October 17, 2015 | RECORDED PRESENTATION: Tribal Approaches to Mental Health Treatment by Phil Borges at Thrive 2020
August 5, 2015 | INTERVIEW with Phil Borges on Fire it up with CJ
February 26, 2015 | AMERICA MEDITATING: CRAZYWISE – Rethinking Madness
January 27, 2015 | PSYCHOLOGY TODAY: CRAZYWISE – Rethinking Madness
August 15, 2014 | INTERVIEW with Phil Borges by Joel Lesses: Alternative Explorations into Psychosis, The Psyche, Shamanism and Healing
June 18, 2014 | KING 5 NEW DAY NORTHWEST: New documentary sparks global conversation about mental illness

June 18, 2014 | PRESS RELEASE: Filmmakers Phil Borges and Kevin Tomlinson have exceeded the fundraising goal of a $75,000 Kickstarter campaign for "CRAZYWISE: Rethinking Madness"…The campaign ends this Friday, June 20 at midnight Pacific Time. The filmmakers yesterday announced a "Stretch Goal" of $95,000 total to cover additional production and post costs including sound design, color correction, archival photos and footage licensing.
June 17, 2014 | MAD IN AMERICA: A Look at Madness Through the Lens of Culture
June 6, 2014 | OPEDNEWS: CRAZYWISE: Phil Borges Questions the World of Mental Health
May 28, 2014 | ENVISION THIS [AUDIO]: Director Phil Borges talks about exploring new interpretations of what Western society calls "Crazy" in upcoming documentary.
May 19, 2014 | PRESS RELEASE: Filmmakers Phil Borges and Kevin Tomlinson yesterday launched a Kickstarter crowdfunding campaign and released a new extended trailer for "CRAZYWISE," a documentary on alternative solutions to the current mental health crisis. The goal of the campaign is to raise $75,000 by June 20 for remaining production and post-production costs.
RESOURCES
Navigating mental health resources for yourself or someone you care about can be daunting and confusing, especially when seeking help during a crisis or acute psychological experience. One size does not fit all when it comes to mental health treatment. CRAZYWISE can not advise on a particular treatment and is not affiliated with any of the services below. These are community and peer focused resources that we came across during the making of the film. This list of resources is accessible online from anywhere. For more local resources, search the directories below or consider working with a peer or therapist to figure out what resources are available in your community.
Consumer and Peer-Run Services
National Empowerment Center Directory of Consumer-Run Organizations – US
http://www.power2u.org/consumerrun-statewide.html
Consumer-run list to state programs and services for people with lived experience and mental health issues, trauma, and extreme states.
National Empowerment Center Directory of Peer-Run Crisis Centers – US
http://www.power2u.org/peer-run-crisis-services.html
Peer-run respites and operated alternatives to psychiatric hospitalization.
Mental Health America Directory of Support Groups – US
http://www.mentalhealthamerica.net/find-support-groups
Extensive list of in-person and online support groups for consumers, their family members, and friends.
The National Mental Health Consumers' Self-Help Clearinghouse – US
http://www.cdsdirectory.org/
A consumer driven directory for a broad spectrum of services and resources for advocacy, education, drop in centers, housing, support groups, respite, recovery, and more.
Stand Up for Mental Health – Online
http://www.standupformentalhealth.com
Teaches standup comedy to people with mental health issues as a way of building confidence and fighting stigma.
Spiritual Emergency Services
International Spiritual Emergence Network (ISEN) – International
http://www.spiritualemergencenetwork.org/
A resource and collaborative platform to assist established networks around the world that offer compassionate support to individuals who understand their experiences to be a spiritual crisis. ISEN lists Spiritual Emergence Networks in the US, Canada, UK, Australia, and more. Each network offers self-referral directories to psychospiritual therapists, resources, and information. Some of these networks are also listed here below.
The Spiritual Emergence Network – US
http://spiritualemergence.info
Self-referral directory of Mental Health Professionals grounded in a psychospiritual approach.
Spiritual Emergence Service – Canada
http://spiritualemergence.net/
Psychospiritual resource directory for information, support, and qualified psychotherapist referral.
Spiritual Crisis Network – UK
http://spiritualcrisisnetwork.uk/
Psychospiritual resources and links to research, books, articles, websites, videos, email support, and places to stay for those going through or recovering from spiritual crisis.
Spiritual Emergence Network – Australia
http://www.spiritualemergence.org.au/
Part of the International Spiritual Emergence Network, offering information and resources including groups and organizations, book lists, online interviews with practitioners, and personal accounts.
Directory of Spiritual Emergence Coaches – International
http://imhu.org/coaching/directory/
A database of Spiritual Emergence Coaches (SEC) who have completed training at Integrative Mental Health for You. SEC's offer support for people who are experiencing phenomena associated with intense spiritual experiences.
Survivor Led Organizations
The Icarus Project – US
www.theicarusproject.net
A community-led support network and education project redefining limitations and labels of "mental illness" through local chapters, online forums, articles, and The Icarus Project Blog.
MindFreedom International Directory of Mental Health Alternatives – US
http://www.mindfreedom.org/mfdb/mfdb-search-form
International directory of providers who have agreed to the principles of an alternative approach to mental health issues.
Hearing Voices Network – US
www.hearingvoicesusa.org
Links to Hearing Voices Networks and provides support and resources through educational articles, books, films, training, and events for those who hear voices and community allies.
Hearing Voices Network – International
http://www.intervoiceonline.org/about-intervoice/national-networks-2
The International Hearing Voices Movement that Intervoice supports is truly international. It brings together people who hear voices, their supporters, and concerned citizens from across the globe. Find Hearing Voices Networks in your country.
Provider Directories
Foundation for Excellence in Mental Health Care Provider Directory – US
http://recoveryhelp.mentalhealthexcellence.org/
Psychologists, Psychiatrists, Therapists, Counselors, and Treatment Centers that work collaboratively with the person in distress, operating from the core belief that recovery is not only possible, it's expected.
International Network of Integrative Mental Health, Inc. (INIMH) – US
http://www.inimh.org/
INIMH is a global 501(c)(3) nonprofit organization to advance an integrative whole person approach to mental health through education, research, networking and advocacy. Free public access to an international network of integrative mental health clinicians and researchers. Members have access to an extensive integrative mental health library, plus more.
Shamanic Teachers – International
http://www.shamanicteachers.com/practitioners.html
Directory of Shamanic Practitioners available to work with individual clients.
Free Meditation Info – International
http://www.freemeditationinfo.com/places-to-meditate/worldwide-meditation-directory.html
A directory of places to meditate around the world. The site also provides a range of methods, techniques, and information to get started with meditation.
SafeHarbor
http://www.alternativementalhealth.com/
SafeHarbor is a website created to serve an ever-growing public seeking alternatives to established mental health treatments.  It contains a growing worldwide directory of practitioners that take a more holistic and integrative approach to mental health care.
Support for Families
Families Healing Together – International
http://familieshealingtogether.com/
An online course that connects families around the world in a shared purpose of broadening perspectives on mental health and emotional distress. Families Healing Together enriches lives through education, support and the healing power of community.
The Family Guide to Mental Health – International
http://www.familyguidetomentalhealth.com/
Family support resources that offer information and services that range from online only, grassroots local organizations, in-person family support, and healthcare organizations.
Help Lines
Warm Lines – US
http://www.warmline.org/
Warm Lines are peer-run listening lines staffed by people in recovery themselves. Includes a directory of warm lines listed in each state.
Crisis Text Line – US
http://www.crisistextline.org
A free, 24/7 nationwide mental health service providing support for those in crisis. Immediate access to crisis counselors using a smart phone.
National Suicide Prevention Lifeline – US: 1-800-273-TALK (8255)
http://www.suicidepreventionlifeline.org/
24-hour, toll-free, confidential suicide prevention hotline available to anyone in suicidal crisis or emotional distress. Your call is routed to the nearest crisis center in the national network of more than 150 crisis centers.
NAMI Information Helpline – US: 1-800-950-NAMI (6264)
http://www.nami.org/Template.cfm?Section=Helpline
The National Alliance on Mental Illness helpline staff and volunteers can answer questions regarding symptoms of mental health issues, treatment options, support groups and more, Monday through Friday 10:00am-6:00pm EST.
SAMHSA (Substance Abuse and Mental Health Services Administration) – US: 1-800-662-HELP (4357)
http://www.samhsa.gov/find-help
SAMHSA offers 24-hour free and confidential treatment referral and information about mental and/or substance use disorders, prevention, and recovery. They also have a Disaster Distress helpline and a Veteran's Crisis Line.
Online News and Information
Mad in America – Online
http://www.madinamerica.com
A webzine that provides news of psychiatric research, original journalism articles, and a forum for an international group of writers to explore issues related to this goal of "remaking psychiatry."
Beyond Meds – Online
http://beyondmeds.com/
A blog that documents and shares many natural methods of self-care for finding and sustaining health in body, mind, and spirit. Beyond Meds also deals with wider issues in the socio/political and spiritual realms as they pertain to mental health and human rights issues surrounding psychiatry.
Rxisk – Online
www.rxisk.org
RxISK is a free, independent drug safety website to help you weigh the benefits of any medication against its potential dangers.
Training
Emotional CPR – US
www.emotional-cpr.org
Emotional CPR (eCPR) is a public health education program designed to teach people to assist others through an emotional crisis by three simple steps: C = Connecting, P = emPowering, and R = Revitalizing.
Intentional Peer Support – US
www.intentionalpeersupport.org
Intentional Peer Support is a way of thinking about and inviting transformative relationships. They offer a range of trainings to examine and practice what is necessary to build mutual support.
The Institute for Dialogic Practice – US
http://www.dialogicpractice.net
Training, education resources, and referral organizations for the practice of Open Dialogue, a network-based approach to psychiatric care. Visit their resource page for referrals to Open Dialogue services in Massachusetts and Vermont.
Academy of Peer-supported Open Dialogue – UK
http://apopendialogue.org/
APOD is the professional body for Peer-supported Open Dialogue. They register professionals who are qualified to practice POD, as well as organise trainings for practitioners in the field and help to promote Peer-supported Open Dialogue more widely across mental health services.
Integrative Mental Health for You Courses – International and Online
http://imhu.org/courses/
Integrative mental health attends to biological issues, psychological and social problems, as well as the area of spirituality to optimize wellness. Courses at IMHU (Integrative Mental Health for You) are available to the general public. They also offer continuing education units to healthcare providers to expand their knowledge and skills in working with people in  spiritual emergency and applying integrative methods of diagnosis and care.
Share Your Story
It Get's Brighter – Online
http://www.itgetsbrighter.org/
It Gets Brighter invites you to create and share your short video message of hope with the people you care about, and those among us who suffer with a mental health issue.
I'm Good – Online
http://im-good.com/get-involved/
I'm Good provides a supportive and judgment-free zone where we can learn from each other and share our personal experiences with wellness — the good, the bad, and everything in between.
Bring Change 2 Mind – Online
http://bringchange2mind.org/stories/share-your-story/
Help to end the stigma and discrimination associated with mental health issues by sharing your story.
NAMI: You are Not Alone – Online
http://notalone.nami.org/
Contribute your voice to that struggle that millions of people face every day by sharing your experience with mental health issues.
I Got Better – Online
http://www.igotbetter.org/
MindFreedom International's I Got Better campaign aims to challenge the dominant narrative of hopelessness in mental health care by making stories of hope and mental wellness widely available through a variety of media.
DONATE
As independent filmmakers, we have been 100% funded by individual donations and ask for your continued support to cover distribution and marketing of this film! All donations to CRAZYWISE are tax-deductible and eligible for matching funds through the Northwest Film Forum, a 501(c)3 organization. Click on the donate button to contribute online via PayPal. Thank you!
You can also send a check to: CRAZYWISE, PO Box 1247, Mercer Island, WA 98040. Please make the check out to the Northwest Film Forum and reference CRAZYWISE in the memo line of the check. Also, be sure to include your name and address to received your tax receipt from the Northwest Film Forum. For matching donations, please specify the Northwest Film Forum and, if possible, reference CRAZYWISE.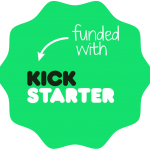 From the entire CRAZYWISE team, our gratitude to every Backer who supported us during our 2014 Kickstarter campaign and our 2015 Online Fundraising Campaign!