FULL-LENGTH DOCUMENTARY COMING WINTER 2016!
Crazy…or wise? The traditional wisdom of indigenous people often contradicts Western views about a mental health crisis. The documentary CRAZYWISE explores what we can learn from people around the world who have turned their psychological crisis into a positive, transformative experience.
In a sense, this new project began long before today. It started while Phil was interviewing the shaman and...

In 2012, out of curiosity and interest in meditation Phil began interviewing individuals who had been meditating. It just...

During the first interview with Adam he shared the struggles he faced with 4 years of doctors, medications
Press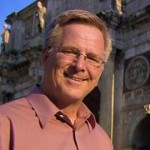 "Phil Borges' and Kevin Tomlinson's new documentary "CRAZYWISE' is a game changer. It's going to be an important step forward in starting the long overdue conversation on how we define and treat mental illness in America."
– Rick Steves, Travel Writer & PBS TV, NPR Radio Host.
April 3, 2016 | INTERVIEW with Phil Borges on Eric Maisel's Future of Mental Health Series
September 20, 2015 | RECORDED PRESENTATION: A Traditional Approach to "Mental Illness" by Phil Borges at TEDxSanJuanIsland
October 17, 2015 | RECORDED PRESENTATION: Tribal Approaches to Mental Health Treatment by Phil Borges at Thrive 2020
August 5, 2015 | INTERVIEW with Phil Borges on Fire it up with CJ
February 26, 2015 | AMERICA MEDITATING: CRAZYWISE – Rethinking Madness
January 27, 2015 | PSYCHOLOGY TODAY: CRAZYWISE – Rethinking Madness
August 15, 2014 | INTERVIEW with Phil Borges by Joel Lesses: Alternative Explorations into Psychosis, The Psyche, Shamanism and Healing
June 18, 2014 | KING 5 NEW DAY NORTHWEST: New documentary sparks global conversation about mental illness

June 18, 2014 | PRESS RELEASE: Filmmakers Phil Borges and Kevin Tomlinson have exceeded the fundraising goal of a $75,000 Kickstarter campaign for "CRAZYWISE: Rethinking Madness"…The campaign ends this Friday, June 20 at midnight Pacific Time. The filmmakers yesterday announced a "Stretch Goal" of $95,000 total to cover additional production and post costs including sound design, color correction, archival photos and footage licensing.
June 17, 2014 | MAD IN AMERICA: A Look at Madness Through the Lens of Culture
June 6, 2014 | OPEDNEWS: CRAZYWISE: Phil Borges Questions the World of Mental Health
May 28, 2014 | ENVISION THIS [AUDIO]: Director Phil Borges talks about exploring new interpretations of what Western society calls "Crazy" in upcoming documentary.
May 19, 2014 | PRESS RELEASE: Filmmakers Phil Borges and Kevin Tomlinson yesterday launched a Kickstarter crowdfunding campaign and released a new extended trailer for "CRAZYWISE," a documentary on alternative solutions to the current mental health crisis. The goal of the campaign is to raise $75,000 by June 20 for remaining production and post-production costs.
As independent filmmakers, we have been 100% funded by individual donations and ask for your continued support to cover distribution and marketing of this film! All donations to CRAZYWISE are tax-deductible and eligible for matching funds through the Northwest Film Forum, a 501(c)3 organization. Click on the donate button to contribute online via PayPal. Thank you!
You can also send a check to: CRAZYWISE, PO Box 1247, Mercer Island, WA 98040. Please make the check out to the Northwest Film Forum and reference CRAZYWISE in the memo line of the check. Also, be sure to include your name and address to received your tax receipt from the Northwest Film Forum. For matching donations, please specify the Northwest Film Forum and, if possible, reference CRAZYWISE.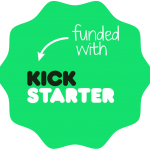 From the entire CRAZYWISE team, our gratitude to every Backer who supported us during our 2014 Kickstarter campaign and our 2015 Online Fundraising Campaign!